The Manufacturing Institute Honored Lori Frost, Director of Plant Manufacturing at IPAK
April 28, 2016 – West Deptford, NJ— IPAK, Inc. is proud to announce Lori Frost, Director of Plant Manufacturing at IPAK, was selected as an Honoree of the Women in Manufacturing STEP (Science, Technology, Engineering and Production) Ahead Awards. This award, given by the Manufacturing Institute, serves to recognize and celebrate women who are "making a difference in manufacturing through advocacy, mentorship, engagement, promotion, and leadership." Frost was recognized as an Honoree at the STEP Ahead Awards Dinner Gala held on April 21, 2016, at the Ronald Reagan Building in Washington, D.C.
Lori Frost has parlayed a short-term position as an assembly worker into 22 years of advancement. Currently, her title is Director of Plant Manufacturing, a critical role that oversees a staff of 80.  
"Lori was one of our first employees," explains Karen Primak, CEO and President of IPAK. "She and her team have been the driving force behind IPAK's growth and manufacturing prowess." Since its inception in 1993, the company's manufacturing footprint has grown from 2,000-square-feet to 150,000-square-feet and plans to continue to expand their employee base in the state of NJ.
Frost, being hands on, can at times be found on the line, leading by example and acting as both leader and instructor to IPAK's people.  "She inspires people every day," Primak says, "reminding all of us what hard work can accomplish and, what's especially important, that determined women in this industry can succeed."
Through Frost's mentoring and employee retention programs, she has broken a cycle of many unemployed/underemployed families in the local area. "Lori fosters an environment in which each member of our diverse staff feels comfortable using their creative problem-solving skills," Primak continues. "It's this sort of leadership that allows innovation to happen."
There is a serious underrepresentation of women in the manufacturing industry, making up only about 27% of the manufacturing labor force, according to The Manufacturing Institute. By recognizing female leaders from "factory floor to C-Suite," the hope is to shine a light on the positive impact women have on the industry and the need for women to become invested in manufacturing.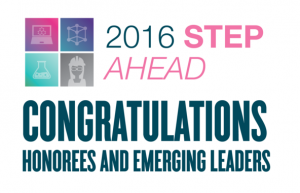 About IPAK, Inc.
IPAK, Inc. provides effective marketing, education, strategic communications and distribution products and services for our national and government clients. IPAK collaborates with clients' internal and external teams to morph abstract concepts into concrete products. Custom solutions include printing, packaging, technology, and video content. They are a federally certified Women Owned Small Business (WOSB) and a member of the Women's Business Enterprise National Council (WBENC). IPAK's facilities are located in West Deptford and Camden, NJ. To learn more, visit www.IPAK.com or call 800-355-1354.
About the Manufacturing Institute
The Manufacturing Institute (the Institute) is the 501(c)(3) affiliate of the National Association of Manufacturers. As a non-partisan organization, the Institute is committed to delivering leading-edge information and services to the nation's manufacturers. The Institute is the authority on the attraction, qualification, and development of world-class manufacturing talent. For more information, please visit www.themanufacturinginstitute.org.
Media Contact
Jessica O'Shea
Government Relations Coordinator
P: 800-355-1354
E: joshea@ipak.com