Responsible. Reliable. Solution Seekers.
IPAK, Inc. is a fast growing, federally certified HUBZone and Women Owned Small Business (WOSB). Since 1993, IPAK has maintained a belief in our people and our products. Our continued growth comes from the innovation that ensues from our personnel of varied cultures, experiences, genders, ages, and backgrounds to bring diversity in thought to the organization. By fostering innovation and capitalizing on our skills in engineering, IPAK's long-term goal is to help achieve a manufacturing renaissance in America. We are always looking for new and better ways to develop and manufacture products that aid our clients.
From this desire to innovate stems our message, "No Matter Who Thinks Of It, We Make It!"
EXECUTIVE TEAM
Karen Primak
President & CEO
Prior to joining IPAK in 1997, Primak spent nearly a decade building brands while working in account management for various advertising agencies in New York City. Since taking the helm of IPAK, the company has grown from a staff of 10 to 120+ and expanded their operational footprint from 2,000-square-feet to 150,00-square-feet. Primak is the recipient of many prestigious awards, including Philadelphia Business Journal's "40 Under 40," NJ Biz's Top 50 Women in Business, South Jersey Business Executive of the Year, and was inducted into the National Association of Professional Women's VIP Woman of the Year Circle in 2015. She serves on the board of the Diversity Alliance for Science, is involved with numerous non-profits, and frequently speaks about the value of workforce and supplier diversity as drivers for success.
Allan Pinsky
Board Member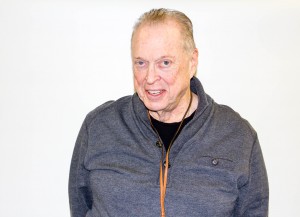 Allan was a practicing CPA prior to entering the graphics industry; he brings his financial acumen to IPAK's Board of Directors. As a former member of the Educational Materials Producers Council, he helped set standards for non-book materials that are currently used in our nation's schools. Prior to his board seat, Allan participated in the design, development and manufacturing of many award winning educational and training programs. He helped define and streamline paper stock specifications for the production of the majority of manipulative aids used in the Standardized Testing Industry. Additionally, he has developed and implemented security procedures for the manufacturing of assessments. Allan is also a member of Bookbuilder's Guild of America.
Iris Pinsky
Chairman of the Board
Prior to starting IPAK in 1993, Iris worked for a company that specialized in non-book printing and packaging for publishers. From the ground up, she helped build the organization that IPAK is today. She excels in building teams that work together, as evidenced by the success of the company. From sales to operations, Iris has her hands in all facets of the business.
Sheryl Schreiber
Managing Partner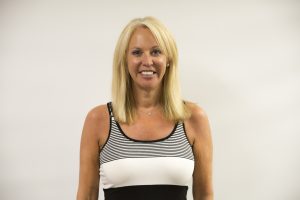 With a strong background in communications, Sheryl came equipped with the right tools to promote IPAK. Since 1995, Sheryl has been an integral part of the business and instituted various programs to help market IPAK directly to the customer as well as to the press. Sheryl has maintained many client relationships and assures that all of their needs are being fulfilled. As managing partner, Sheryl takes on many different roles at IPAK on a day-to-day basis.
Christa Groeller
COO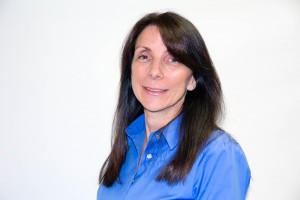 Christa came to IPAK in 2006 with over twenty years experience in accounting and financial costing. Christa has been instrumental in developing and implementing IPAK's internal labor and material costing system, in conjunction with establishing production standards. Christa is currently responsible for maintaining all financial metrics and the day-to-day financial operations. Christa is certified as a Green Belt in Six Sigma and is essential to the growth of IPAK.
Joe Schreiber
Managing Partner
IPAK's award winning producer and managing partner, Joe is a 30-year veteran of network TV production and a 13-Time Emmy® Award Winner. At the NBC television network, he helped launch and produce the George Michael Sports Machine, which aired for 23 years, making it one of the longest running sports shows in television history. Joe now travels to major universities as a media-training consultant for The National Science Foundation, specializing in teaching scientists methods of communication in new media and video. His commitment to stay at the forefront of new media trends, utilize state-of-the-art technology and remain faithful to the fundamentals of storytelling are the bedrock of his work today with IPAK.
Tim Hilley
Executive Vice President of Sales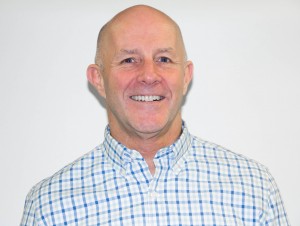 Tim Hilley came to IPAK in 2006 with a prestigious background in sales and marketing specifically relating to the printing and manufacturing industry. As EVP at IPAK, Tim organizes and manages all daily functions of our sales and business development team. Tim and his team work to identify and analyze individual client needs to generate cost-effective solutions. Tim is also a member of the IPAK Board bringing knowledge and expertise to all areas of the organization.